2005
Grandpa Omer Eugene Thomas (age 94 in this photo taken in October of 2005) shown in a composite series of still photos surfing backwards down his front driveway.
2004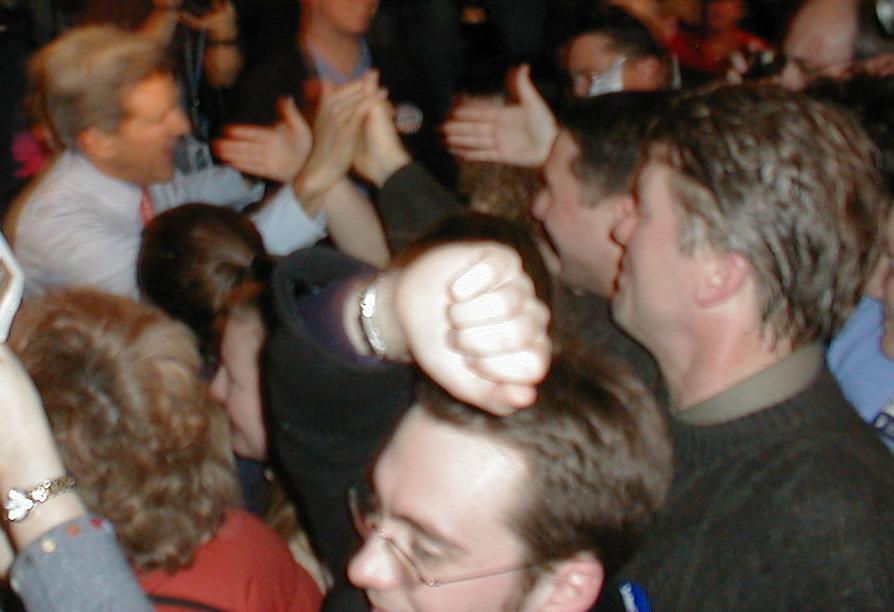 David McLure shaking hands with John Kerry at the New Hampshire Primary victory party in the ballroom of the Holiday Inn in downtown Manchester, New Hampshire.
2003
2002
Halloween Party 2002 at the McLure Haunted Mansion
2001
We were fortunate to all be able to travel to a family reunion and 90th birthday party for Omer E. Thomas during the summer of 2001.
We are so far behind in news reporting that you'd think we all fell off the map out here. As you can see however, we had a good time on our recent boat ride on the Miss Fitz owned by our friends the Sullivans. Have a click on the photo above for more pictures.
2000
The big news of the Fall of 2000 was the chance for Stacy Newbrough to tour New England and perform live for us at both the Framingham Town Hall, as well as the Shrewsbury High School. We were thrilled when she came home with us for some apple picking and New England hospitality.

For more of Stacy, see the 1997 McLure Family Reunion